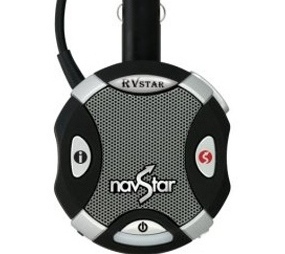 The manufacturer of portable navigation devices, NavStar Technologies has announced its new Voice Navigator. It's the compact, simple and feature-rich personal navigation devices that allows the users to request and download a route as well as make a hands-free call through their voice. It's definitely a much safer, cool and less annoying way.

Key Features Of New NavStar Voice Navigator:
Voice Input for hands-free calling and requesting turn by turn directions
Bluetooth Compatible (will support all wireless networks and Bluetooth handsets)
Hands-Free Car Kit (Voice-activated so hands and eyes stay on the road)
Voice Navigation (turn-by-turn directions)
Full speech including street names (says turn right on 3rd Street instead of turn right in 200 feet)
Emergency 911 (one touch access to emergency services)
Internet Itinerary (ability to preload destination via NavStar website)
Maps that are updated quarterly
Ability to customize server features for different market segments
An internal GPS antenna
The cool and new NavStar Voice Navigator GPS device is expected to hit the market by second quarter of 2008 and no words on its price yet.