Recently, Nokia has revealed the new Nokia 5700 XpressMusic, an accessible 3G smartphone augmented by a dedicated audio chip for enhanced music performance. This new Nokia 5700 XpressMusic features a twist design that switches between four modes at the flick of the wrist – Camera Mode to access capture key for 2 megapixels photo taking ability, Music Player Mode for enjoy your favourite songs; Video Call Mode that utilizes built-in camera plus featuring a built-in stand for easy viewing without holding the phone, and lastly SmartPhone Mode to use the Nokia 5700 as SmartPhone.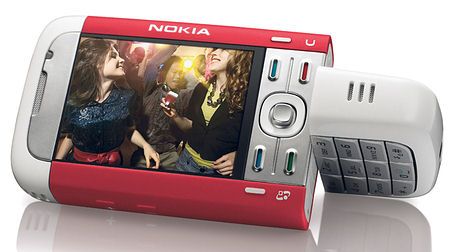 The Nokia 5700 XpressMusic phone is based on the world's leading S60 software running on Symbian OS. In addition, this S60 software enables users to personalize their device with a wide choice of compatible applications that can be downloaded from world wide web and installed to this amazing phone, including apps in the category of games, navigation, entertainment, productivity and creativity.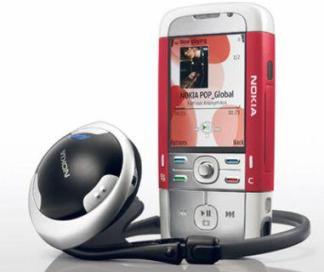 All new Nokia 5700 can supports up to 1500 tracks with an optional an optional 2 GB microSD card. And the lovely music can be enjoyed wirelessly by using a Bluetooth stereo headphones. In addition, loading songs onto the Nokia 5700 XpressMusic is fast and easy as consumers can choose from a broad range of supported digital formats, including WMA, MP3, AAC, as well as eAAC+ and MP4. Besides, Nokia 5700 XpressMusic phone also brings videos to life on a a 2.2 inch TFT display with 16 million colours and 240 x 320 pixels.
The all new Nokia 5700 XpressMusic phone is expected to hit the store during the second quarter of the year for about $470.