The world's market leader of mobile phones, Nokia is entering PC industry with its new Nokia Booklet 3G, the Windows based netbook which features Intel Atom processor, 10-inch glass HD ready display, Bluetooth, 3G/ HSPA, Wi-Fi, HDMI port and A-GPS, encased inside an ultra-portable aluminum chassis, providing users a rich experience of a full-function PC.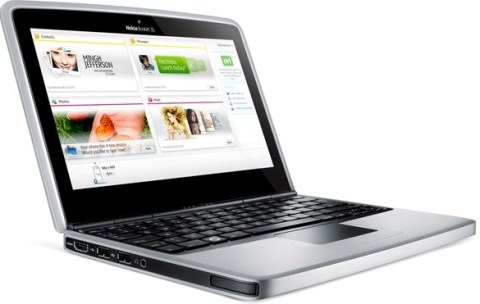 "A growing number of people want the computing power of a PC with the full benefits of mobility," commented Kai Oistamo, Nokia's Executive Vice President for Devices. "We are in the business of connecting people and the Nokia Booklet 3G is a natural evolution for us. Nokia has a long and rich heritage in mobility and with the outstanding battery life, premium design and all day, always on connectivity, we will create something quite compelling. In doing so we will make the personal computer more social, more helpful and more personal."
According to the company, Nokia's first netbook – Nokia Booklet 3G, brings a variety of rich Ovi experiences to life, whether its access and playback of millions of songs through Nokia Music Store, or enable full sync with your Nokia smartphone, thanks to Ovi Suite.
The new stylish Nokia Booklet 3G which measures slightly more than 2cm thin and weighs 1.25kg can support up to 12 hours of battery life, and its key specifications, availability and pricing are scheduled to be announced at Nokia World on September 2, 2009.
Watch the demo video of Nokia Booklet 3G below.