The worldwide leader in visual computing technologies, NVIDIA Corporation has officially announced the launch of its new Quadro FX 5800, which the company claims as the most powerful professional graphics card in graphics history, featuring true 10-bit color enabling billions rather than millions of color variations for rich, vivid image quality with the broadest dynamic range.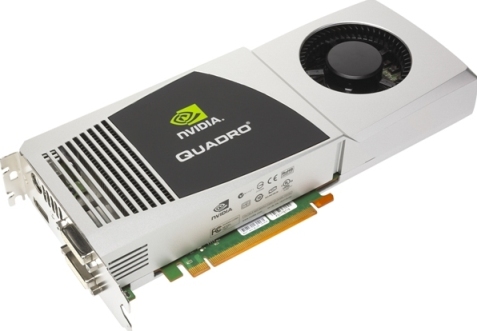 "The size and complexity of data is growing at an exponential rate. The challenge for today's professional is to make sense of the mountain of data by distilling it into a form they can comprehend, analyze and use to make impactful decisions," said Jeff Brown, general manager, Professional Solutions, NVIDIA. "At stake can be billions of investment dollars, or even people's lives. The Quadro FX 5800 has advanced features to allow massive datasets to be viewed beyond traditional 3D enabling professionals to make fast and accurate decisions."
Key Features Of NVIDIA Quadro FX 5800 Graphics Card:
Interactive 4D modeling with time lapse capabilities
Massive memory bandwidth of up to 102 GB per second
Fill rates that exceed 52 billion texels per second and geometry
performance of 300 million triangles per second
Support for next-generation OpenGL and Microsoft DirectX 10
applications
Advanced multi-system and multi-device visualization environments with Quadro G-Sync II
According to NVIDIA, "Offering up to 240 CUDA programmable parallel cores and the industries first 4GB of graphics memory, the Quadro FX 5800 graphics card is ideally suited for oil and gas exploration, medical imaging, styling and design, and scientific visualization."
The New NVIDIA Quadro FX 5800 graphics board that offers unprecedented performance and scalability to rapidly visualize and interpret massive datasets is available for $3499.