The leading manufacturer of gaming products, Razer has introduced its new Razer Mamba high precision wireless laser gaming mouse and Razer Carcharias gaming headset at 2009 CES, which include proprietary Razer technologies aiming to help gamers amplify performance levels with faster response times and increased precision.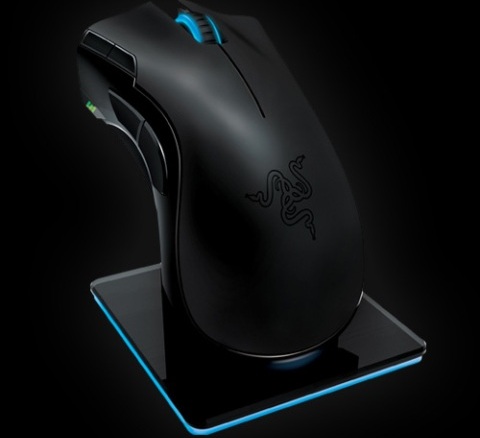 The new Razer Mamba wireless gaming mouse will feature gaming grade wireless technology with a hybrid system that enables instant wired/wireless functionality, aiming to offer gamers a true wireless freedom, lag-free speed and ergonomic comfort.
Highlights Of Razer Mamba:
Detachable seven-foot, lightweight, braided cord
Battery life & DPI stage indicator
Ultra-large non-slip Hyperesponse buttons
Ergonomic design
Zero-acoustic Ultraslick Teflon feet
Gaming Grade Wireless Technology which engineered to free gamers from the reins while achieving the highest gaming standards.
Dual Mode Wired/Wireless Functionality allowing gamers to switch between the wireless freedom and the frenzy of wired play, with zero downtime for charging.
Upgraded Razer Synapse On-board Memory
5600DPI Razer Precision 3.5G Laser sensor
1000Hz Ultrapolling / 1ms response rate
Up to 200 inches per second/ 50g acceleration
Battery Life: 14 hours (continuous gaming); 72hours (normal gaming usage)
"The best entertainment experiences happen when you are fully immersed in your game, and hardware shouldn't get in the way of that," said Razer president Robert 'Razerguy' Krakoff. "We've put every bit of advantage available in the hands of our gamers with the new Razer Mamba, and the Razer Carcharias. These products are for gamers who understand how minimal wireless lag time, high quality audio communications and increased precision can mean the difference between winning and losing."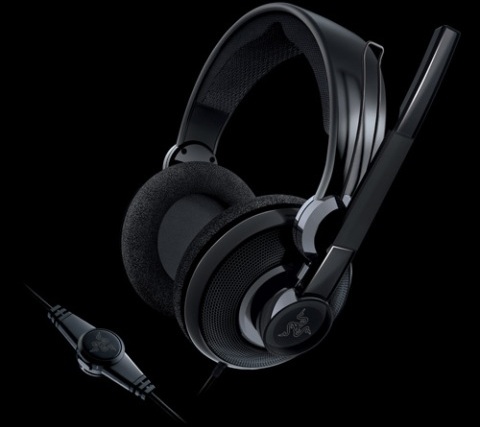 The new Razer Carcharias is a circumaural gaming audio headset created for extended hours of gameplay with superior gaming audio, clarity and bass.
Highlights of Razer Carcharias:
Extended Comfort Circumaural Design to allow full over-ear coverage, ensuring a comfortable fit
Boasts superior audio clarity and deep, thumping bass
Noise Filtering Microphone cuts out the noise and focuses on your voice
The new ultimate Razer Mamba wireless laser gaming mouse which measures 128 x 70 x 42.5 mm and Razer Carcharias professional gaming headset will be available by February 2009 for $129.99 and $79.99, respectively.