The Korean electronic manufacturer, Samsung has announced the release of its SCH-W760 phone. According to the company, it is the first ever phone in the industry which equipped with an infrared camera that allows users to take photo or hold video conference calls in dark environments.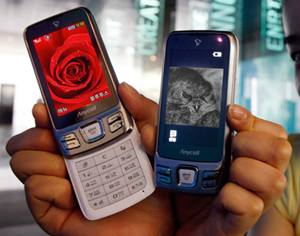 Along with rear-facing 3-megapixel camera, the slider phone is also featured with a 2.8-inch AMOLED display with 240 x 400 resolutions. It supports up to 7.2Mbps on 3G networks, Bluetooth enabled, has built-in 8MB of internal memory and supports microSD memory card.
The SCH-W760 is available in the Korea market for the price equivalent to $457.