The South Korea consumer electronics giant, Samsung has recently announced the launch of its new 3G slider phone, dubbed as SGH-L760, the slim and stylish Youtube phone that enables the user to record video and upload straight to blog sites including YouTube, uBlog, and Buzznet, allowing the users to share their everyday life with others in real time.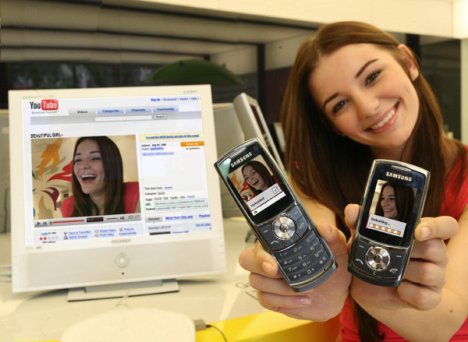 Besides, this Youtube-enabled handset also features an 2 megapixel camera, TFT screen with 176 x 200 pixel resolution, Really Simple Syndication (RSS) reader, web browser, FM radio with Radio Data System (RDS), bluetooth and UMTS connectivity.
The latest Samsung SGH-L760 mobile phone that available in metallic silver will hit Europe's market by this month. Get 1 to enhance your experience of mobile blogging.