The Korean electronic giant, Samsung has launched its new Samsung Vice 3G mobile phone in Canada via Bell Mobility's 3G wireless network. The slide-out QWERTY phone has been designed with a user friendly interface that enables one-click access to social networking sites, easy texting and email.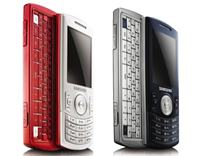 "Samsung's Vice is the ultimate tool for text-happy Canadians," said Paul Brannen, General Manager, Wireless Terminal Division, Samsung Electronics Canada. "This fun and affordable handset addresses the unique needs of those who enjoy staying connected through social networking sites, instant messaging, mobile browsing, email and texting."
Featured with a 2-megapixel camera, Samsung Vice is also integrated with Bell media player, it supports HTML web browsing and, services like live TV, GPS navigator and full track misic. Besides, it comes with 8GB of expandable memory.
"In addition to text and email capabilities, the Samsung Vice offers clients an affordable way to access Bell Mobility's extensive variety of 3G mobile services like Live TV, GPS Nav and Full Track Music," said Adel Bazerghi, Senior Vice President of Products at Bell Mobility. "And with Bell's new, totally customizable user interface, accessing the Vice's great features is simple and fun."
Available in blue with silver and white with red, Samsung Vice is exclusively available through Bell for the price of $49.95 with a three year contract and $249.95 without contract.