Sony Ericsson has announced the availability of its new W508 Walkman mobile phone, which features 3.2 megapixel camera, TrackID, SenseMe, Shake control and Gesture control, along with 1 extra Style-Up cover included in the phone kit, allowing users to personalize the W508 flip phone to suit their mood.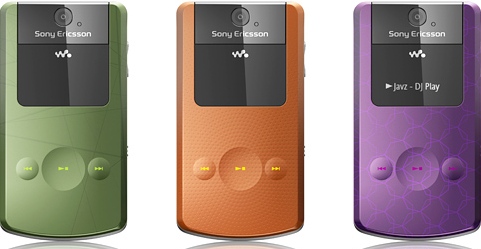 "The W508 Walkman phone builds on our iconic Walkman range and the successful W380," said Alexandre Cardon, Global Product Marketing manager (music) at Sony Ericsson. "For those who like to express their style and individuality through their mobile phone we've brought our creative design team in to design stylish changeable covers so that W508 offers a truly interactive and individual experience."
Key Features Of Sony Ericsson W508:
Built-in 3.2 megapixel camera with and FM radio with RDS
2.2-inch TFT, scratch-resistant screen (240 x 320 pixel resolution) and 1.1-inch monochromatic OLED, scratch-resistant external screen (128 x 36 pixel resolution)
8 changeable Style-Up covers to choose
TrackID with text search finds your favorite song name, artist and album in seconds
SensMe lets you choose songs from a dual axis mood map
Gesture control lets you mute an incoming call or snooze the alarm by simply sweeping your hand over your phone, thanks to the phone camera which functions as a sensor that registers movement
Shake control lets you shuffle, skip and even adjust the volume by simply moving your phone in different directions
PlayNow arena which provides a full range of mobile entertainment downloadable from your handset
Easy-to-use Walk Mate application keeps track of how many steps you've taken and how many steps you have left to reach your daily average health goal
HSDPA – serious download speed
The new Sony Ericsson W508 Walkman phone that measures 93.5 x 50 x 14 mm and weights just 98 grams will be available in Metal Grey, Forest Green, Sunny Orange, Architectural Purple and Mysterious Graffiti colors beginning Q2 2009, but the price has yet to be announced.
Watch demo video of Sony Ericsson W508 below!