Sony Ericsson has announced a new addition to its Walkman Phone family, named as Sony Ericsson W715, the GPS-enabled music phone which exclusively made for Vodafone customers. The phone features the same superior sound quality as Sony Ericsson W980 handset, aiming to provide users a best-in-class audio experience.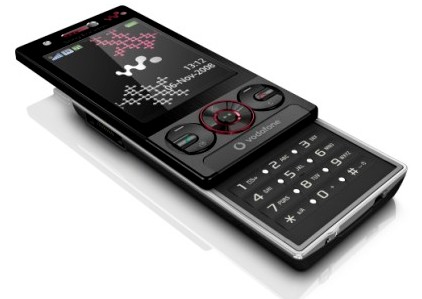 "The W715 is another exciting exclusive for Vodafone customers. The seamless integration with Vodafone's Music services, such as single or full album download, provides for a great overall experience on our fast and reliable network," said Patrick Chomet, Global Director of Terminals at Vodafone. "With fully integrated GPS and Vodafone Find&Go, this phone is offering a very attractive feature set in a combination we know customers are asking for more and more."
Highlights of Sony Ericsson W715 Walkman Phone For Vodafone:
3.2 Megapixel camera – snap and share your favourite images via Bluetooth
Large 2.4-inch screen with 320×240 pixels resolution – view websites and emails with high clarity
aGPS increases the precision of location-based services (LBS)
Award-winning clear audio experience – listen to music as it was meant to be heard
Vodafone Find&Go navigation service – a complete mobile navigation experience
Desktop direct search to online music – go online for the best songs and most popular videos on YouTube
Wi-Fi and DLNA certified – connect the way you want
Shake Control – switch tracks and control the volume with the flick of a wrist
SensMe – create playlists based on mood, rather than artists or genres
Auto rotate – switch from portrait to landscape with just a tilt of the phone
Google Maps for Mobile
FM radio with TrackID – listen to the radio while on the move
"We are continuing to progress the music capability on our phones," said Peter Marsden, Head of GCU Vodafone at Sony Ericsson. "And the W715 Walkman phone is a great way to support Vodafone Music, plus its dedicated key to location-based services simply highlights its ease of use – all making for a great user experience."
The new elegant and compact Sony Ericsson W715 slider phone which measures 95.0 x 48.0 x 14.3 mm and weights just 3.5oz is expected to hit Vodafone stores by Q1 2009 in Galactic Black and Luxury Silver colors.