Sony Ericsson has introduced its new flagship Walkman phone – Sony Ericsson W995 Walkman, which features Sony's unique Media Go software that able to let users effortlessly and automatically transfer any audio, photos and videos between their handsets and PCs, aiming to provide users a complete on-the-move entertainment experience.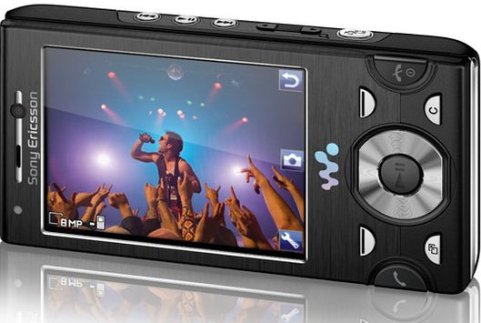 Impressive Highlights Of Media Go:
Transfer, play and organise – with Media Go you can easily transfer music, videos, photos and podcasts between your mobile phone and computer
Automatic sync – sync your music playlists automatically to keep the phone updated with your new music
Auto convert – Media Go gives you the best quality playback of multi-media content on a mobile phone. There's no need to use extra applications to be able to bring your media with you
SensMe – create a playlist of songs in your library, you can also sort your music by mood or tempo
Podcasts – it has never been easier to subscribe and download podcasts. Apart from adding your own favourites, the directory is there to help you to find the new and exciting content
Audio CD ripping – Use Media Go to burn your CDs and bring your music and audio books with you
"With Media Go there's no need to worry about format, resolution and 'frame per second' anymore," said Alexandre Cardon, Global Marketing Business Manager at Sony Ericsson. "No longer will the video you transferred from your PC to your phone play in low resolution or bad quality. With Media Go and the W995 the experience is as good on your phone as it was on your PC."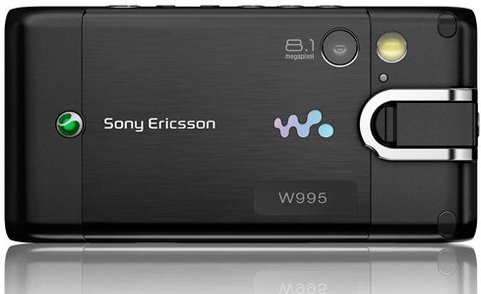 Main Features Of Sony Ericsson W995:
8.1 megapixel camera with auto focus, flash, face detection and video recording capability
Bright clear 2.6-inch QVGA (240 x 320 pixels) scratch-resistant TFT screen display
A-GPS and Google Maps support
Sony's new Media Go application
Built-in stand, stereo speakers and Wi-Fi
Walkman player with Clear Stereo and Clear Bass
Turbo 3G and Wi-Fi high speed connectivity
3.5 mm audio jack on the top
Included 8GB Memory Stick Micro, and HPM-77 or HPM-88 premium headset
"The W995 Walkman phone brings together the very best music experiences of any phone, augments this with best in class video and sharing capabilities to offer the most complete communication entertainment package to date," said Alexandre Cardon. "This powerful mobile phone delivers the best possible video resolution that can fit in your pocket and with enough battery stamina to watch two full length feature films. The W995 also comes complete with the award winning clear audio experience and an 8.1 megapixel camera for the highest quality picture and sound available in a mobile phone."
The new ultimate Sony Ericsson W995 Walkman slider phone which measures 97 x 49 x 15mm and weights at 113 grams is expected to be available in Progressive Black, Cosmic Silver and Energetic Red colors starting Q2, 2009.