The Japan-based consumer electronics giant, Sony has officially announced its all-new VAIO AW Series HD (high definition) notebook, which the company describes as the true multimedia powerhouse blending desktop performance and convenience with notebook portability, featuring extra-wide 18.4-inch LCD display (16:9 aspect ratio) and Sony's own XBRITE-FullHD LCD technology (optional) to deliver an industry-leading viewing experience marked by super-crisp HD detail, richer colors as well as a brighter display.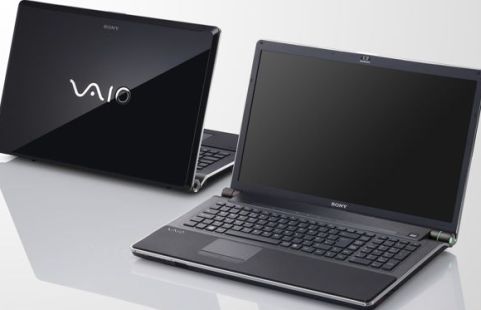 "This new notebook delivers the power of a high-end desktop in a portable form factor," said Mike Abary, senior vice president of VAIO product marketing at Sony Electronics. "Whether you're gaming, watching a Blu-ray Disc movie or editing high-def video, it offers all the HD tools you'll need."
Highlights Of Sony VAIO AW-Series Notebook:
Next generation blazing-fast Intel Centrino 2 processor technology
Up to 1TB of storage
18.4-inch extra-widescreen LCD display
Stunning XBRITE-FullHD LCD technology (optional) delivering dazzling colors and stunning picture clarity in full HD 1080p (1920×1080 resolution)
Optional Adobe RGB color profile with reproduction to 137%
Dolby Home Theater suround sound technology
Integrated Blu-ray Disc optical drive
HDMI output for watching movies on your compatible HDTV
Built-in CompactFlash media slot
Built-in 802.11 a/b/g/n wireless LAN technology
Windows Vista Home Premium / Vista Business / Vista Ultimate operating systems
According to Sony, "Select AW notebooks feature dual 64GB solid state drives (SSD) with RAID technology for faster boot-up times and application launches. Combined with a 500GB hard drive, the SSD model is equipped with maximum power and storage for handling all your high-definition content."
The new Sony VAIO AW notebooks that come in titanium gray and glossy piano black finish will be available later this month, starting at about $1600 (standard model) and $2000 (premium version), respectively.