Sony has announced the launch of its new ultra-slim VAIO X Series notebook, which the company claims as the world's lightest laptop that encased in a durable, lightweight carbon-fiber chassis (add durability without extra weight). The laptop packs with an 2GHz Intel Processor, 2GB RAM, solid state drive (SSD) and 11.1-inch widescreen, LED backlit display to deliver incredible picture clarity with 100% color saturation. The Sony VAIO X series will also powered with latest Windows 7 operating system.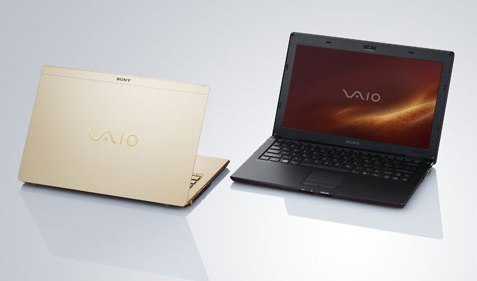 "It's one thing to make a notebook thin but when you consider the fact that the X Series also boasts industry-leading battery life and wireless WAN- you now have a game changer- altering the way people use and think about their PC," said Mike Abary, senior vice president for VAIO business group at Sony.
Features And Specifications Of Sony VAIO X Series:
11.1″ (1366 x 768 pixels resolution) scratch-resistant LCD display with LED backlight technology and 16:9 aspect ratio
Standard battery: Up 3.5 hours ; Super-extended capacity battery: Up to 14 hours of battery life
Uniquely configured keyboard designed with spacing between the keys aimed for comfortable typing experience (with 1.2mm stroke and 17mm pitch)
Electro-Static touch pad with Multi-touch functionality lets users zoom in and out, flip through pictures, rotate items clockwise and counterclockwise, as well as scroll vertically and horizontally with just the pinch of a finger
Real-time GPS functionality makes it easy to find restaurants, hotels and more unfamiliar areas
Up to 128GB SSD for fast, reliable storage, providing a rapid boot-up and quicker access to applications
Built-in MOTION EYE camera and microphone
Available in in two variants of color – black and gold
Dimensions: 10.95 (W) x 0.55 (H) x 7.29 (D) inches
According to the company, Sony VAIO X Series integrates wireless 3G Mobile Broadband technology (integrated Verizon Wireless Mobile Broadband), Wi-Fi (802.11n) and Bluetooth wireless technologies to ensure you are always be connected. However, users need to subscribe a separate Verizon service for 3G Mobile Broadband technology.
The new compact and lightweight Sony VAIO X Series notebook which measure just over a half-inch thin and weight only 1.6 pounds (with standard battery) will hit the market beginning November 2009, and the price is starting at around $1,300.