One of the world's leading manufacturer of professional gaming hardware, Razer has announced the launch of its new ultra-thin gaming grade mouse mat named as Razer Sphex, which the company claims as the world's thinnest gaming-grade mousing surface that able to perform at highest precision for both optical and laser mice, aiming to provide gamers a new level of gaming experience.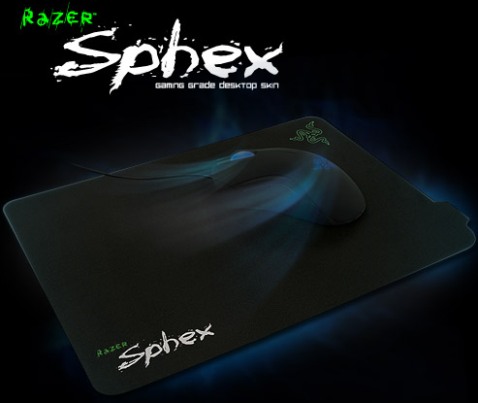 Main Features of Razer Sphex:
Innovative adhesive bottom that able to stick on any surface
Midsized mouse mat suited for most gaming environments at 32 x 23 cm
Distinctive extra thin form factor to avoid any restrictions to your gaming experience
Excellent tracking quality for both laser and optical mice
"The Razer Sphex is a gaming surface that doesn't compromise tracking ability or durability even with its slim figure," said Robert 'Razerguy' Krakoff, President of Razer. "We wanted to offer gamers a simpler and less expensive gaming-grade mouse mat alternative, while retaining extreme precision and a smooth consistent glide comparable to traditional gaming mouse mats."
The new ultrathin Razer Sphex Gaming Grade Desktop Skin is available for about $15.