T-mobile has recently announced the availability of Nokia entry level phone which known as Nokia 1661. The phone is a practical, reliable and user friendly phone that makes it easy for users to connect to those close to them.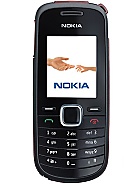 Comes with a 1.8-inch TFT display with 128 x 160 resolutions, Nokia 1661 is also equipped with a 3-in-1 speaker phone that improves the ring tones sound. It boasts with a FM radio that allows users to enjoy the song while on the go, built-in powerful antenna and include games like Sudoku and Mobile Soccer.
In addition, it is dual band GSM enabled and supports talk time of up to 8 hours and a standby time of up to 624 hours.
Nokia 1661 is expected to be available later this month at T-Mobile and the price of the phone is not yet specify.