The leading provider of mobile devices, Nokia is launching its first WCDMA 3G mobile device in Korea market – Nokia 6210s (known as Nokia 6210 Navigator in Europe), the stylish slider smartphone (without GPS capability) that features 3.2 megapixel camera, MP3 player, video playback and stereo FM radio, based on Symbian S60 operating system.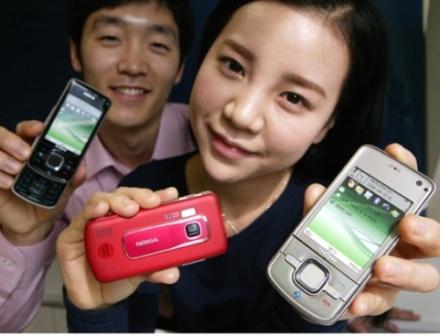 "We look forward to being able to give Korean consumers the chance to choose from a wider range of devices. Our goal is to start slowly with a couple of devices in the first year and build our presence and product portfolio overtime, learning from the market as we go," said Colin Giles, Senior Vice President, Greater China, Japan and Korea, Nokia. "The Nokia 6210s is an ideal device to kick-start Nokia's portfolio in Korea. It is a competitively priced smartphone with a slide form factor that is very popular in this market."
"We are delighted to welcome Nokia to Korea and to add the Nokia 6210s to our product portfolio," said Mr Won-Do Lee, Vice President, Handset Strategy Office, KTF. "We have worked very closely with Nokia to bring this first product to market. By having the world's number one phonemaker in our product stable we are giving our customers the ability to choose from a wide variety of 3G devices."
The new Nokia 6210s smartphone bundled with 1GB memory card is now available through KTF stores for KRW 396,000.