Nokia has released its latest N-Series QWERTY-slider smart phone, Nokia N97. Nokia N97 features with a touchable 16:9 widescreen display and Symbian S60 OS with a UI improved for touch input as well as home pages widgets of favorite web services with social networking sites. It also supports Flash Lite 3.0 and Flash Video.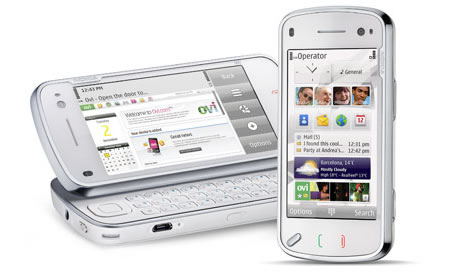 Nokia N97 also introduces the concept of 'social location' which integrated with A-GPS sensors and an electronic compass that able to understand where it is. With 'social location', Nokia N97 makes it easy to update social networks automatically with real time information such as ability to know their friends available status and shares their pictures or video.
Apart of that, Nokia N97 also supports up to 48 GB of storage including 32GB built in memory and expandable 16GB micro card for music, media and etc. This also complemented by excellent music capabilities, full support for Nokia Music Store and continue playback up to 1.5 days. It also come with 5-megapixel camera with high quality Carl Zeiss optics.
Nokia N79 is expected to be available in the first half of 2009 with the estimated retail price of $700.