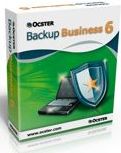 Ocster Backup Business 6 is a latest business edition of Ocster Backup, which is designed to protect your business from expensive data loss. The backup service is capable of backing up plans from multiple computers and supports monitoring from just one PC, providing users an ultra-secured, quick and esay business data backup experience.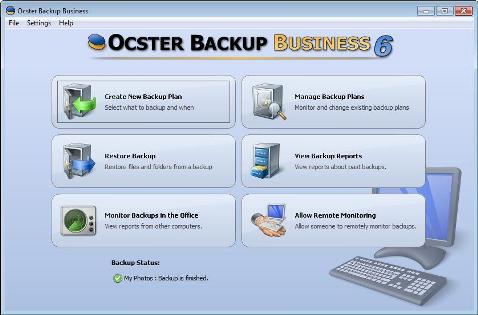 Key features of Ocster Backup Business 6:
Fully automatic backups of data
Remote monitoring of all office backups from a single PC
Versioning for easily accessing and restoring different older versions of your files
Email Backup – Microsoft Outlook and Mozilla Thunderbird
Easy-to-use user interface
Automatic pausing to ensure the work is not disturbed
Backups can be stored on HDD, USB sticks, network drives and Ocster Secure Storage
Ocster Backup Business 6 is normally priced at $49.99 per single license. As part of Ocster promotion offer, the interested users are now entitled to download the full version of Ocster Backup Business 6 at no cost.
To grab a free copy of Ocster Backup Business 6, visit the Ocster promotion page to register for the unlock license serial key.
Download the setup installer of Ocster Backup Business 6: ocster_backup_business6.exe.
Ocster Backup Business 6 is fully compatible with Windows XP, Vista, Server 2003, Server 2008 and Windows 7 operating systems.