Tab feature in web browsers like Firefox and IE 7 has definitely improved our efficiency as windows can be toggled much easier and faster within the same windows via tabs. Have you ever thought to have such a great feature in Microsoft Office as well? Now there is a nifty add-on, named as OfficeTab that is able to add tab feature in Microsoft Word, Excel and PowerPoint.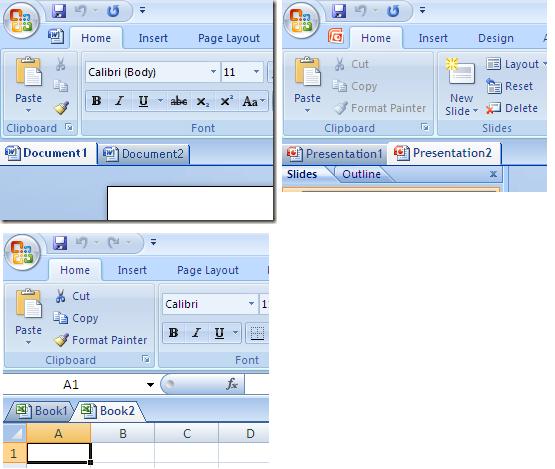 OfficeTab is a freeware that is able to provide tab feature support for Microsoft Office programs. As compared to current solution that when you open two Word documents, they will appear in two separate instances and you need to click on the taskbar to toggle between them. However, with the new tab feature provided by OfficeTab, documents can be toggled easily via tabs within the same window. Once you have completed OfficeTab installation, OfficeTab Setting Center will be launched automatically and you need to make sure tab feature is enabled for Excel, Word and PowerPoint. There are few options that you can configured the tab setting based on your personal preference like enable shortcut key to switch between tabs, set tab layout to auto size/size to fit/fixed, set the width of the tab, set tab appearance and color, set tab position to above/below/right/left workspace and many more. Once they are completed, now you can open Word or Excel or PowerPoint and you will notice the tab bar will appear for each opened documents.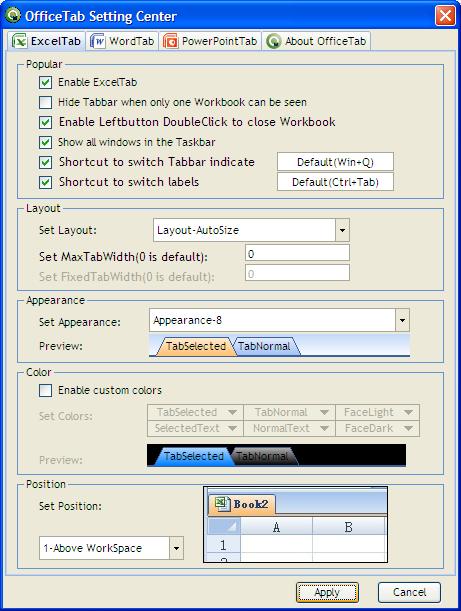 OfficeTab v1.21 is absolutely free for download and will definitely able to make your office task computing more effectively than usual.