Olympus has officially announced the launch of its new advanced Olympus SZ-30MR long-zoom digital camera, which Olympus claims as the first ever camera to feature simultaneous capturing of both full HD 1080p videos and 16 megapixel still shots, thanks to the Multi Recording capability complemented with powerful Dual Engine TruePic III+ image processor.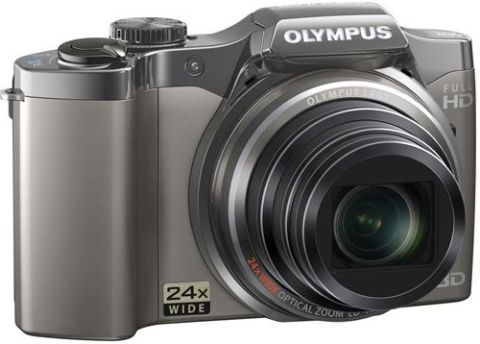 Olympus SZ-30MR adopts 16-megapixel backlit CMOS sensor, 3-inch LCD display, 24x wide (25-600mm) optical zoom, Dual Image Stabilisation, Eye-Fi Card compatibility, 3D photo shooting, i-Auto (intelligent-Auto) Mode, an array of Magic Filters, AF Tracking, Beauty Mode, Advanced Face Detection and Shadow Adjustment technology.
Olympus SZ-30MR that is just offered in black color is expected to be available some times in March for a recommended selling price of €329. In addition to SZ-30MR, the company also introduced the lower-end Olympus SZ-20 digital camera that includes almost same features with SZ-30MR, except zoom and processor (12.5x ultra-wide (24-300mm) optical zoom and TruePic III+ image processor) – without Multi Recording of both full HD movie and 16MP photo shots at the same time, priced at €219.