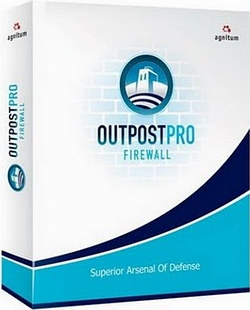 Agnitum's Outpost Firewall Pro is a powerful security software that able to protect the computer against hackers, loss of personal data, malware, spyware, and unauthorized program activity. Outpost Firewall Pro provides a vastly superior arsenal to defense personal firewall, which supports plug-ins such as Intrusion Detection, Advertisement Blocking, Content Filtering, E-mail Guard, and Privacy Control. It is also equipped with the latest security techniques such as Full Stealth Mode, Anti-Leak, and MD5 Authentication. In addition, Outpost Firewall Pro also able to monitor all inbound and outbound traffic to protect the system from any unauthorized intrusion.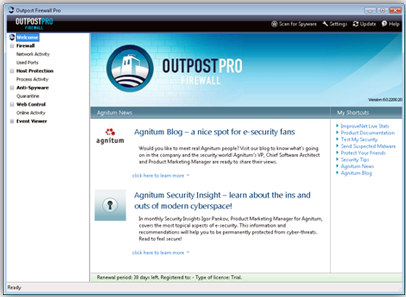 Feature of Outpost Firewall Pro:
Anti-Spyware keeps the PC away from spyware
Proactive control provides the first line of defense against malicious software
Two-way firewall monitors all type of connections and prevents local and remote unauthorized network access
Alert and block access to potentially malicious or unwanted web sites
Integrated IP block list lets users restrict access to specified Internet domains
Managing cookies and external referral URLs surf internet – Ad-free, anonymous surfing
Web control to protect your PC from web-borne threats
Secure web surfing
Outpost Firewall Pro normally cost $39.95 for purchase. As part of promotional offer, PC Authority is giving away the free 6-month Outpost Firewall Pro 6.7.3 license key. Interested users now can grab the free valid serial number by follow the step below:
Visit the Outpost Firewall Pro promotional page at:
Fill the form with promotion code of E9NZR-XY3RW-WK8CS-WKW85-XKNC2, name and valid email address, and then click "Send" button.
Immediately, the page will forward to the web page showing the free license key to unlock and activate the program for free. Note down the registry serial key.
Download the Outpost Firewall Pro 6.7.3:
Install the Outpost Firewall Pro and register it by using the serial code that been noted down.
Outpost Firewall Pro supports Windows Vista, WIndows XP, Windows Server 2003, 2008), and Windows 7.