The leading mobile products company, Palm has officially announced an effortlessly usable smartphone for folks who want to stay on top of their professional and personal lives – Palm Treo Pro, the Windows Mobile 6.1 Professional handset which combines sleek simplicity and robust productivity, including Qualcomm MSM7201 400MHz processor with 128MB RAM, full QWERTY keypad, high-resolution (320 x 320 pixels) touchscreen display, 2 megapixel camera, UMTS/HSDPA network support, Bluetooth, email, Wi-Fi and GPS capabilities.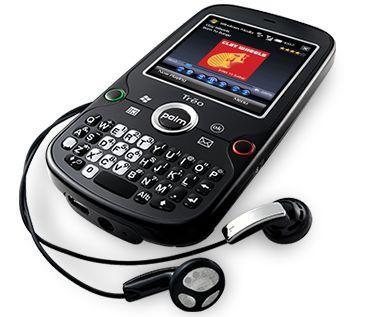 "Businesses want the control and savings that Windows Mobile affords, in an innovative and elegant package that keeps their users happy. That's where Palm comes in," said Ed Colligan, president and chief executive officer, Palm, Inc. "Everything about Treo Pro — from the hardware design to the packaging and accessories — embodies the elegant and simplified end-to-end experience that our customers expect from Palm."
Palm Treo Pro helps optimize business processes by effortlessly mobilizing users with enhancements to Windows Mobile 6.1 platform, including:
One-touch Wi-Fi button – Easy, fast Wi-Fi connection experience (802.11b/g).
Today screen enhancements — Web search directly from the Today screen.
Ringer switch – Silences the device immediately.
Screen saver – Lets users know at a glance without turning on the device — what time it is and whether they've missed a call or have a new SMS/MMS message.
New voicemail indicator – The center button flashes to let users know that a voicemail is waiting.
Dedicated email and calendar buttons – Fast one-button access.
"I'm really happy with Treo Pro — it's a technology leap from a device design and capability standpoint, enhancing Palm's presence in the Windows Mobile realm," said Wasif Malik, senior systems consultant, Student Educational Services & Mobile Solutions, Ohio State University Medical Center. "It's cleverly designed for Windows Mobile, with a large touch screen, Wi-Fi, Bluetooth and all the productivity applications for Windows Mobile 6 in a much thinner design."
"Windows Mobile is delivering mobile solutions that help businesses address the changing competitive landscape," said Andrew Lees, senior vice president of Microsoft's Mobile Communications Business. "The Treo Pro smartphone brings together a powerful combination of Palm's feature innovations and Windows Mobile 6.1, providing access to the information people need when away from the office."
The new Palm Treo Pro smartphone which measures 4.4 x 2.3 x 0.5-inches and weights 4.6 ounces is expected to be available this fall for a suggested retail price of $549.