Palm, Inc. has announced its stylish new Palm Pixi for faster, more intuitive and personal communication, which the company claims as the first handset to launch with Qualcomm's high-performance MSM7627 chipset, incorporating fashionable personalization options, visible full QWERTY keyboard, rubberized back cover, 8GB internal memory and more powerful multimedia features, based on instinctively useable Palm webOS platform.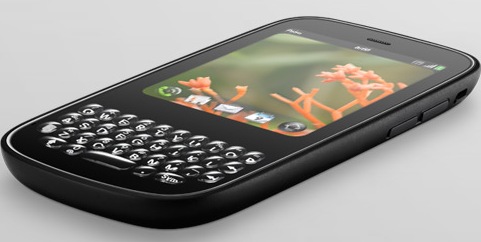 "With Palm webOS, we're creating a new, more intuitive smartphone experience defined by unmatched simplicity and usefulness," said Jon Rubinstein, chairman and chief executive officer of Palm. "Palm Pixi brings this unique experience to a broader range of people who want enhanced messaging and social networking in a design that lets them express their personal style."
Main Features Of Palm Pixi:
Vibrant 2.63-inch multi-touch screen with 32 x 400 pixels resolution
2 megapixel fixed-focus camera with LED flash
Unique rubberized, removable back cover making it scratch-resistant, slip-resistant and durable
Gesture area enables simple, intuitive gestures for navigation
Exposed full QWERTY keyboard for fast messaging
Robust messaging support (IM, SMS and MMS capabilities), including Google Talk, AIM and Yahoo! IM
High-performance, desktop-class web browser
Built-in GPS and standard 3.5mm headset jack
Email, including Exchange ActiveSync (EAS), as well as personal email support (Google push, Yahoo! push, POP3, IMAP)
Bluetooth 2.1 + EDR with A2DP stereo Bluetooth support
USB mass storage mode and MicroUSB connector with USB 2.0 Hi-Speed
Proximity sensor automatically disables the touch screen and turns off the display whenever you put the phone up to your ear
Light sensor dims the display if the ambient light is dark, such as at night or in a movie theater, aiming to reduce power usage
Accelerometer automatically orients web pages and photos to your perspective
Ringer switch easily silences the phone with one touch
Removable, rechargeable 1150 mAh battery
High-speed connectivity (EVDO Rev. A)
Supports variety of Sprint services, including Sprint TV and Sprint Radio, Sprint Navigation, Sprint's exclusive NFL Mobile Live and NASCAR Sprint Cup Mobile Live
"Palm Pixi continues Sprint's leadership in providing useful and innovative devices on America's most dependable 3G network," said Dan Hesse, chief executive officer of Sprint. "We are pleased to be the first carrier to bring this device to market and offer both devices in the growing Palm webOS family. Sprint's Everything Data plans, which provide unrestricted access to the Internet, mobile content and applications, and our Ready Now retail experience make for a perfect combination with these new Palm products."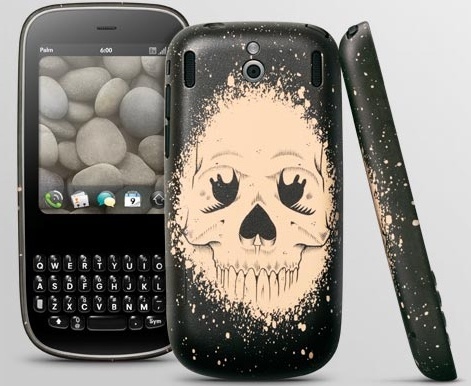 The new compact, thin Palm Pixi smartphone which measures 55 (W) x 111 (L) x 10.85 mm (D) and weights only 99.5 grams will be available exclusively from Sprint in time for the holidays. In addition, the company also introduced the Palm Pixi Artist Series that designed by some of today's most unique and compelling artists, letting users change designs to suit their mood, thanks to these numbered, limited-edition back covers.
Watch the demo video of new Palm Pixi below!