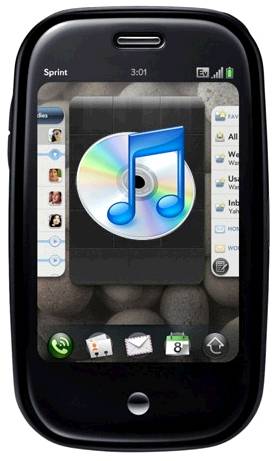 Palm has just released software update for its webOS mobile operating system running on Palm Pre. WebOS 1.2.1 update is released for all Palm Pres available on the market. The main fixes is to resolve an issue preventing media sync from working with latest version of iTunes (9.0.1).
Of course, it also provides some other changes and fixes, such as a fix for an issue with Exchange 2007 that prevented users from synchronizing with their Exchange account for Email, Calendar, Contacts, and Tasks. The problem first appeared after webOS 1.2.0.

Other changes the new firmware version includes the following, according to Palm support:
Media sync now synchronizes photo albums, maintaining the album structure in the Photos app.
Media sync now allows for synchronizing photos without requiring the full-resolution originals. This provides faster display of high-quality full-screen images and enables users to store more photos on the phone.
Resolved an issue where if a user tried to play streaming music or video, the media stream might drop out or have a long delay before starting.
Some security fixes to addresses a security issue encountered by webkit developers. This issue did not impact end users.
No new applications have been included with the fresh software release. Palm pushes the update to Pre users over-the-air by notifying user about the new firmware version.