Alltel Wireless and Palm have announced that the popular Palm Treo Pro smartphone is now available at Alltel Wireless retail stores and its official site, which the company claims as the first Palm mobile device with Internet Explorer Mobile 6, featuring built-in GPS, Wi-Fi, high-resolution color touch screen, full QWERTY keyboard, Windows Mobile 6.1 Professional and more, aiming to provide users a powerful yet effortless mobile experience.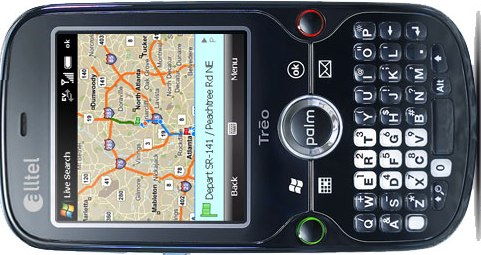 "Businesses want the control and savings that Windows affords, in an innovative and elegant package that keeps their users happy. Treo Pro balances both," said John Traynor, vice president, business products, Palm, Inc.
"Treo Pro strengthens our aggressive business product portfolio by letting customers easily stay connected and experience Alltel's broadband network," said Angela Rittgers, director of product management, Alltel Wireless. "Businesses will benefit from Treo Pro's advanced functionality and well-designed user interface."
The sleek and stylish Palm Treo Pro smartphone is available now at Alltel Wireless Stores for about $200, after $125 mail-in rebate and 2-year service contract.