The Japan-based consumer electronics giant, Panasonic has recently announced the 3 addition to its Lumix line which are DMC-FX33, DMC-FX55 and DMC-FZ18, with the new Lumix FZ18 be the most attrative model. This digital camera features an incredible 18x optical zoom LEICA DC VARIO-ELMARIT lens, an 8.1 Megapixel sensor and the high-tech image-processing engine – Venus Engine III. With Panasonic's advanced image-processing engine, you can capture photoshots at a rate of 3 frames per second in full resolution, an amazing response time.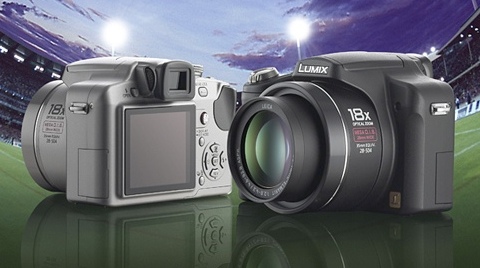 In addition, the Lumix FZ18 also incorporates Panasonic's new Intelligent Auto Mode that consists of Mega O.I.S (Optical Image Stabilization) and three additional technology including face detection, intelligent scene selector and continuous auto focus, which aimed to provide the easy and convenient way for users to take the nice photos.
"The FZ18 is ideal for the amateuThe FZ18 also features Panasonic's new Intelligent Auto Mode that consists of Intelligent Image Stabilization and three additional functions: Face Detection, Intelligent Scene Selector, and Continuous Auto focus.r photographer who enjoys using a camera with manual operation and with the ability to shoot in RAW," said Alex Fried, Panasonic National Marketing Manager of Optical Imaging. "We want to offer the most advanced features but have them happen automatically so that the digital camera user doesn't have to think about what they're doing. The camera does it for you."
The Panasonic Lumix DMC-FZ18 which available in silver and black colours will available in coming September for around $400.