Panasonic has announced the successor to the acclaimed LUMIX TZ-Series – LUMIX DMC-ZS3 and DMC-ZS1 digital cameras (New LUMIX ZS-Series), which feature 10.1 megapixel effective resolution, 25mm ultra-wide angle LEICA DC VARIO-ELMAR lens, impressive 12x powerful optical zoom, Venus Engine HD processor as well as Mega Optical Image Stabilization (O.I.S.).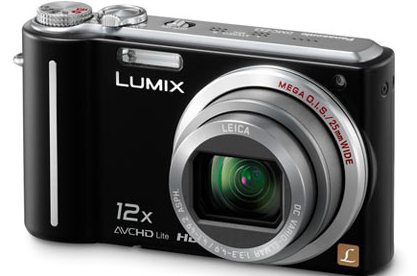 "The LUMIX ZS3 is a powerhouse performer with enormous versatility. Compared with the TZ-Series, it extends the power of the optical zoom from 10x to 12x and expands the wide-angle lens from 28mm to an ultra-wide 25mm, giving it the range for virtually any shooting situations," said David Briganti, National Marketing Manager, Imaging, Panasonic Consumer Electronics Company. "Despite its superior lens specifications and functionality, the ZS3 is remarkably smaller and lighter than its predecessors, making it easier to carry on travels and everyday shooting opportunities."
The new LUMIX ZS3 which incorporates 3-inch TFT LCD display is the world's first digital camera to feature AVCHD Lite HD video recording capability, allowing longer recordings with breathtaking HD visual and audio quality (compared with Motion JPEG format).
According to Panasonic, "The ZS3 also expands Panasonic's popular Intelligent Auto (iA) mode with the addition of Face Recognition – a feature that 'remembers' faces from previous shots. When a registered face appears in the frame, the camera will prioritize focus and exposure to capture it beautifully. With Face Recognition, when a familiar face is recorded several times, the camera will prompt the users to register the face. Once registered, if the face appears into the frame again, the camera will display the name specified for that person and prioritize focus and exposure so that the registered face is bright and sharply focused."
The differentiate between ZS3 and ZS1 is an 2.7-inch Intelligent LCD screen and standard iA mode (without Face Detection) for still image recording.
The new Panasonic LUMIX DMC-ZS3 and LUMIX DMC-ZS1 ultimate compact and powerful digital cameras will be available in coming April 2009 for about $400 and $300, respectively.