The manufacturer of durable, reliable Panasonic Toughbook line of notebook computers, Panasonic Computer Solutions Company has upgraded its semi-rugged desktop replacement (15.4-inch) Toughbook CF-52 and mobile workhorse (13.3-inch) Toughbook CF-74 with the new Intel Centrino 2 processor technology.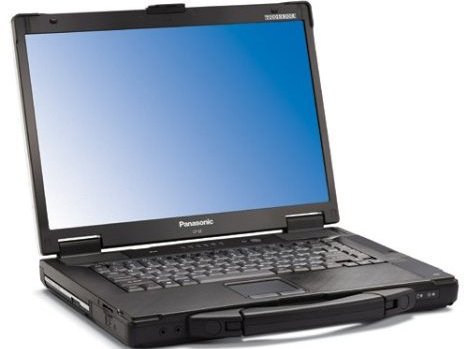 The upgraded Panasonic Toughbook machines will include 1,066Mhz bus speeds, enhanced video and graphics capabilities, 160GB hard drive and 802.11n Wi-Fi.
"In addition to driving innovation in mobile computing, Panasonic also commits to our resellers and customers that we will help them manage image stability through measured product changes over time," said Kyp Walls, director, product management, Panasonic Computer Solutions Company. "Both the Toughbook 74, which has been a workhorse for field forces since its initial launch in 2006, and the desktop replacement Toughbook 52, launched last year, are undergoing their first significant upgrades after a year of image stability. Through these measures, we help to achieve our dual aim of enhanced ROI and lowered total cost of ownership."
The new Panasonic Toughbook CF-52 and Toughbook CF-74 notebooks are expected to be available in coming August starting $1,949 and $3,199, respectively.