Pantech, a Korean famous mobile phone manufacturer has recently announced a new model, known as A1405PT for Japan market. The mobile phone is mainly targeted for those users that would like to stay connected in noisy environment such as construction area, railway station and etc. The unique of this model is it features a Bone Conduction technology speaker that has able to differentiate from competitors' products.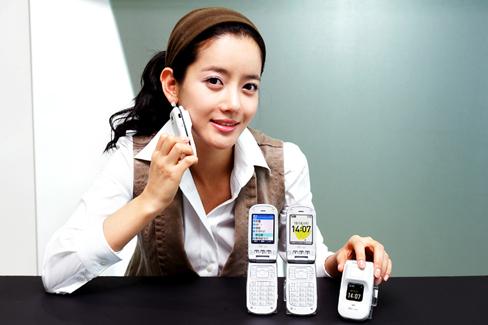 Bone Conduction technology utilizes person's bone or skull vibration for audio transmission. There is a bone conduction speaker built into the handset and what the user needs to do is just place their skulls near the special made device so that the sound will be able to transfer to inner ear through the skull vibration. The advantage is it can eliminate all the background noise since the audio transmission is not going through the air.
Besides this high end feature, it also equipped with some useful functions like QVGA LCD with huge characters, three easy touch buttons for simple operation and quick dialing which could be beneficial for elder folks. Furthermore, it also comes with alarm sound system for personal protection in case of any emergency case.
The mobile phone will be released by end of this month for Japanese market. Although no pricing info is available yet, Pantech is expected to be able to compete with local Japanese mobile phone manufacturers with this highly innovative product.