The innovative leader in the production of a variety of digital cameras, PENTAX Imaging Company has announced the availability of its new advanced PENTAX K-7 D-SLR camera, which features 14.6 megapixel CMOS sensor, 3-inch diagonal VGA LCD display with LiveView and HD Movie capture that able to record HD video at 30 fps.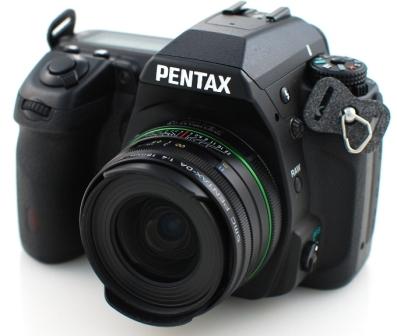 "The K-7 will appeal to many current PENTAX SLR photographers who have been asking for more advanced features but in a smaller, solid, comfortable-to-hold body," said Ned Bunnell, president for PENTAX Imaging Company. "We also believe the combination of the K-7's smaller, high quality construction coupled with the growing line-up of our Limited compact prime lenses will appeal to serious shooters who currently don't own or previously hadn't considered adding a PENTAX to their camera bag."
Impressive Highlights Of PENTAX K-7:
14.6 megapixel CMOS sensor rebuilt from the ground up to minimize noise
77-segment metering system quickly and accurately determines exposure for optimal result
Records HD video (1280×720 pixels resolution) at 30 frames per second thanks to HD Movie capture
Dedicated AF-assist lamp further improves autofocus response and accuracy in low light environments
Electronic Level function ensures images have truly level horizons to minimize post-capture editing
In-camera Lens Correction function can electronically adjust for Distortion and Lateral Chromatic Aberrations to maximize image quality with DA series lenses
HDR (High Dynamic Range) image capture mode captures 3 images then combines them in camera to widen the exposure gamut to bring out detail in all exposure areas of images
Rugged, compact magnesium alloy body
The new PENTAX K-7 DSLR camera (body only) will be available in coming July for about $1300, while the PENTAX D-BG4 battery grip for exclusive use with PENTAX K-7 will cost about $230.