Pharos has announced its Travel 137 smartphone which was debuted at CES 2009. The smartphone has been integrated with an assisted-GPS and hybrid navigation software for GPS functionality. The Travel 137 smartphone is preloaded with Windows Mobile 6.1 Professional and updateable to Windows Mobile 6.5 in future.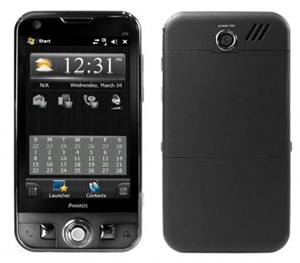 Powered by Qualcomm MSM 7201A 528MHz processor, Travel 137 is also featured with a 3.5-inch TFT LCD with 480 x 800 resolutions, equipped with a 3-megapixel camera on the back with video recording function and a 0.3-megapixel camera on the front for video conferencing. Besides, it also comes with 256MB RAM, 512MB flash ROM, supports microSDHC memory card and, a 1380mAh battery that supports up to 7 hours of talk time on GSM and up to 200 hours of standby time.
"When it comes to phones, we believe consumers deserve the full spectrum of choice," said by Stephanie Ferguson, general manager, Microsoft Corp., Microsoft Corporation. "The Traveler 137 is a great example of a Windows phone that gives consumers the choice of 3G networks, the choice of personalization and the choice to use a single, powerful phone for both work and life."
"The Traveler 137's ultra-sensitive aGPS gives users the ability to navigate quickly; its high speed 3G capability brings a world of information to users' fingertips; its touch-and-sweep interface on a crisp WVGA screen makes using the powerful Windows phone fun and easy," said by James Oyang, PhD, President, Pharos.
The Travel 137 smartphone is available for purchase at Pharos, Amazon, Expansys and Newegg with the price of $599.95, while Travel 127 with a two-year T-Mobile service contract will has $250 discount.