Apple iPad successful launching has triggered many PC makers to come out with their own branded tablet PC and one of them is Pioneer Computers with a new product named as DreamBook ePad L11 HD. While most of the existing tablet PCs are powered by ARM solutions, the newly announced machine is powered by Intel Atom processor, which will be compatible and preloaded with Windows 7 as a differentiation among those that are mostly running on Android or Apple's iOS.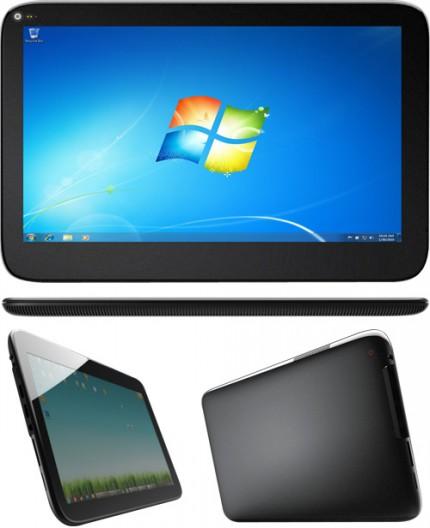 Specifically, the machine is designed with Intel Atom N450 processor running at 1.66GHz maximum clock speed. Coupled with its own NM10 chipset with integrated graphics core, the machine can be optionally switched to a much more powerful discrete graphics solution from Nvidia Ion2 GT218M (with 512MB memory) when a graphics intensive processing is required. Undoubtfully, it can handle 1080 full HD media decode well with built-in hardware accelerator, even though its display resolution is capped at 1366 x 768 resolution on a 11.6-inches capacitive touch screen LED panel. Some other features include an integrated 1.3MP camera, 2GB DDR2 memory, 3-axis G-seosor, Bluetooth 2.1, 802.11 b/g/n WiFi, USB2.0 host ports, HDMI output, optional 3G as well as GPS module. In terms of capacity, it features similar variants with 16GB, 32GB, 64GB with additional expansion via SDHC slots.
ePad L11 HD is targeted to be released by September 2010 at a suggested retail price of AUD699 (equivalent to $642). But if you have no patient to wait or have budget constraint, its sibling, ePad 7/10 from AUD199 ($183) with VIA 8505 processor which is already available now could be a good alternative.