IBM cited an IDC research forecast showing blade computer market revenue growing to US$11 billion by 2010, from $3 billion in 2005. IDC research also forecasts blade sales to account for 18.1 percent of all server sales by 2011, from 6.6 percent this year. Blades are appealing to data center managers because they are smaller and more energy efficient than rack servers.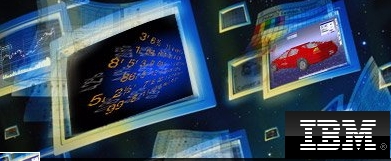 Want to set up a small or medium-sized business on the Internet but find the technical aspects daunting? Well, IBM has come up with an easy solution. It has launched its latest model in the blade server line. The BladeCenter S includes server, storage, input-output connections to a network and software integrated into a single chassis. It makes IT as easy as ABC for users who are not computer-savvy. Just take it out of the box, plug it in, and run the wizard. Hey, presto, you are ready to soar in your business.
The new model is small enough to sit on a desktop, runs on standard 110- or 220-volt electrical current, requires no raised floor, and features simplified cabling. It is capable of running a standard office environment such as anti-virus protection, VOIP (Voice over IP) phone service, e-mail, and document printing. A BladeCenter S system can include up to six blade servers. The price of the blade server has not been released yet but IBM hopes to stay competitive with Hewlett-Packard currently garnering a huge share of the market. Blades are attractive to data center managers because they are smaller and save more energy compared to rack servers.