iPhone users might now turn their mobile to iPorn! Apple has changed its content restrictions policy in the iPhone 3.0 SDK by allowing nudity apps in its iTune Store. Users are now given more flexibility to change the permissible content levels allowed in their mobile device. Users can turn on/off the parental restriction by going to Settings -> General -> Restrictions in their iPhone. Hottest Girls, one of iPhone pay apps which has existed for a while has flagge off the new service. iPhone users can view the latest significant updates from Hottest Girls to ogle over photos of girls in sexy lingerie and bikinis or even naked and topless women.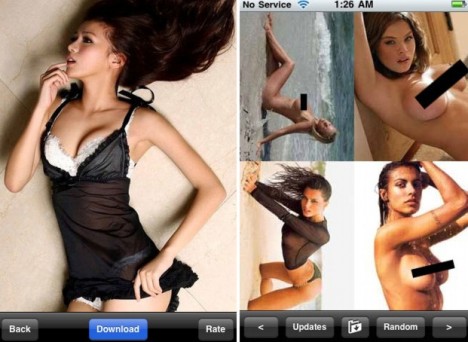 It is arguable whether Apple's policy on nudity is morally acceptable in its flagship device. Undoubtedly porn is a huge industry and a multi-million dollar business. By allowing porno and nudity, both the apps developers and the manufacturer will reap substantial commercial benefit. On the other hand, it stirs up disagreements and social dilemmas especially in conservative countries.
Regardless of the conclusion to the argument, users who want to enjoy the first nudity app, Hottest Girls, from the App Store, can download it via the link here.