The innovative technology leader creating breakthrough applications, games, utilities and hardware for various mobile platforms, PosiMotion has announced its new revolutionary gaming grip for iPhone and iPod touch – Helix, which designed to vastly enhance accelerometer-based gameplay experience, seems perfect for racing, first person shooter, action RPG, flight stimulator, side-scroller and more games.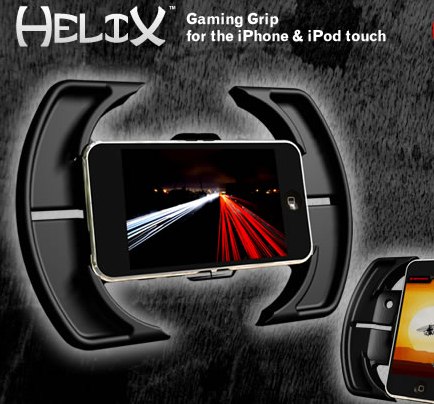 "Not only does the simplicity of Helix make it easy to travel with, but it allows the end user to play games in both landscape and portrait mode," commented Olivier Hennessy, President of PosiMotion.
Features Of PosiMotion's Helix Gaming Grip:
Sleek aesthetic, ergonomic design for enhanced playing comfort and control
Sturdy and durable construction
Grip enhancing soft-touch coating
Fit in landscape or portrait mode
Comfortably wide handles for accurate steering control
PosiMotion Helix iPhone gaming grip with simple wire management is expected to be available in coming Spring 2010 for around $20.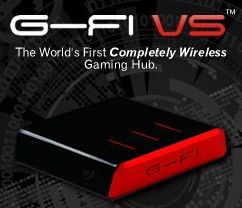 In celebration of Helix's debut, PosiMotion's G-Fi VS (CES 2009 Innovations Award winner) wireless gaming hub will be on sale for $49.99 (limited time only).
"If you want to have a Texas Hold'em tournament on the road with multiple devices, there's no way of connecting wirelessly in transit," said Brian Beighle, Vice President for Sales at PosiMotion. "We wanted to give the end user a mobile gaming hub that does just that and more."