PostworkShop, from Budapest-based software development company – Xycod, is a powerful, comprehensive and easy-to-use artistic image manipulation application, which is designed to convert your photo into an oil painting or watercolor, pastel drawing or pencil sketch, abstract artwork or old-time-style photograph, by using natural looking artistic filters. Postworkshop is available in 3 versions – PostworkShop Basic Edition, PostworkShop Artist Edition and PostworkShop Pro Edition.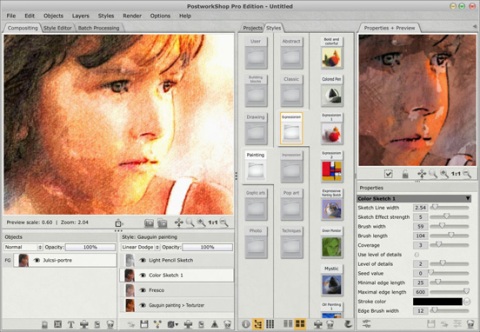 PostworkShop Basic Edition that features 50 built-in artistic styles normally costs $19 per single license. In order to promote the innovative PostworkShop graphic app, Xycod is now giving away PostworkShop Basic Edition for free!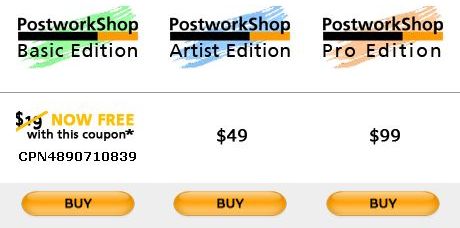 To grab a free copy of PostworkShop Basic Edition, visit the promotion page at http://postworkshop.net/buy-postworkshop-now. Then, click on the "Buy" button for PostworkShop Basic Edition. At "Shopping Cart", enter the coupon code – CPN4890710839 and hit "Enter" to provide interested users an access to $19 instant discount for downloading the full version for PostworkShop Basic Edition at no cost. Fill in the rest of the form and press "Checkout" and then "Submit Order" to get the free full version software.
Download PostworkShop Basic Edition for Mac: PostworkShop MAC 1.1.zip
Download PostworkShop Basic Edition for Windows: PostworkShop_WIN_1.1.zip
PostworkShop is compatible with Mac 10.4/10.5/10.6 (Intel only), Windows XP, Vista and Windows 7 operating systems.