The latest Picasa 3 has come with a new Photo Viewer which has been designed to work better and provide fast image viewing. With the latest Photo Viewer, users can view full screen of the image by just double click on any of the snaps. Beside that it also allow user to quickly rotate the image, star it, upload it to the Picasa Web Albums drop box or run the slideshow along with other photos in the similar folder.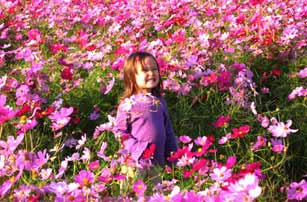 Moreover, the new Photo Viewer also features with zoom in or zoom out function while viewing image by using mouse scroll and 'More Option' button for sending the image to printer, web site or photo editors.
There have two options to add new Photo Viewer in Picasa 3. The first option is to add it during the installation of Picasa 3 or to add it after the installation, by just go to the Tools menu in Picasa 3 and then selecting Configure Photo Viewer. User also allows restoring back to previous version easily if they want.