Qik team is launching the latest version of its highly-popular video calling mobile application, named as Qik Video Connect, which allows cross-platform video calling (up to VGA resolution) between Qik iOS and Android users. In simply words, you're allowed to make a iOS-to-Android or Android-to-iOS video calling with Qik Video Connect over Wi-Fi, 3G or 4G connections.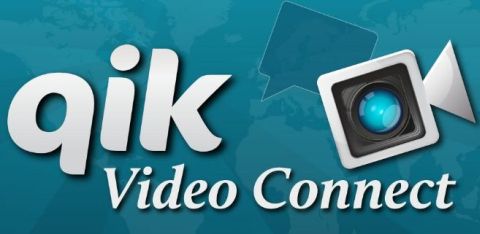 In addition to cross-platform video chatting, the extremely powerful Qik app also allows for sending video mail (free of charge until June 1, 2011 only), and instant sharing precious life moment as it happens with friend and family by posting live video to social networking sites like Twitter, Facebook, Youtube and etc.
The newest version of the mobile video connecting app is currently supports virtually all Android 2.1-2.3.3 powered smartphones, iPhone, iPad 2, and forth-generation iPod touch. Regretfully, there is no support on Android 3 Honeycomb operating system for now, but expected to be compatible with more mobile devices in the near future.
Qik Video Connect is now available as a free download from Android Market and Apple App Store as Qik Video Connect Plus for iPhone, iPod touch and iPad (iOS version is free for limited time only – this week, with the normal price tag of $2.99 after the promotion is expired).