Some photographers or editors may need to review, label and rate large amounts of digital photos in their daily operation, and the process is tedious and may take up to few hours. FastPictureViewer was designed to help them save time. FastPictureViewer is a small and fast windows application that supports rating, copying images on the fly and viewing the images either in window mode or full screen. It also able to browse entire folders of digital photos in shortest amount of time while allowing for quick sharpness checks by instant flipping to 100% view, copying, rating and labeling.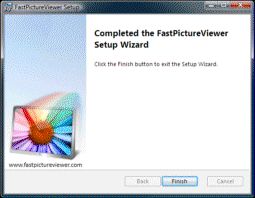 The Main Key Features of FastPictureViewer:
Instant flip to next image either using keyboard, a mouse click or the mouse wheel.
Instant switch between fit-to-window and 100% mode view from a single key press, with optional high-quality image scaling.
Easily browse tens thousands of images as well as deeply nested sub-folders.
Adobe XMP sidecar files creation (stores rating, labels, urgency settings in XMP-compliant metadata format).
Click-and-hold instantaneous 100% zooming and configurable 50%-6400% right-click magnifier.
Embedded metadata writer for JPEG files (Adobe XMP rating/labeling and Windows Vista rating).
 Seamless multiple-subfolders browsing, in one single continuous sequence (easily browse an entire drive at once).
Single-click or single keystroke background copy of the "keepers" to a preset folder, without disruption of the viewing flow.
Drag & drop support, drop a folder or a set of files on FastPictureViewer.
Plug & play integration with optional automatic browsing of inserted media or digital camera.
Instant automatic detection of new images added anywhere to the folder tree, while you browse ("hot folder" concept).
Shell integration with "Open with FastPictureViewer…" context-menu options for local folders and drives.
Multi-monitor awareness and huge monitor support, with full-screen borderless kiosk mode available at the press of a key.
It available in two version which are FastPictureViewer Home Basic and FastPictureViewer Professional. The FastPictureViewer Home Basic is available for free download, while FastPictureViewer Professional cost about $30.