The award-winning developer of software and services that unlock the digital media stored on personal computers, Orb Networks has announced the availability of its revolutionary media application for famous Apple iPhone 3G and iPod touch – OrbLive 2.0, which enables the users to enjoy any media that they can experience on their home PC from their beloved mobile devices, including music, videos, photos, webcams as well as live TV, utilizing the powerful networking capabilities of iPhone and iPod touch.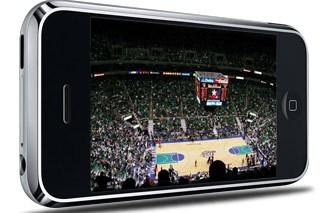 "The iPod touch and the iPhone are cutting-edge mobile devices, but as media players, they were designed to be used with iTunes, so unfortunately users are shut out of any live media like TV, radio, or webcams," said Joe Costello, CEO of Orb. "Prior to OrbLive, users were forced to download their selections from their computer or remember to sync before they left the house. With OrbLive on your iPhone or touch, all your media is at your fingertips."
According to Orb Networks, "Now there are two versions of OrbLive available in the App Store. For $9.99, OrbLive 2.0 will play any of the media from your PC — music, movies/videos, photos, webcams, even live TV if you have a tuner card — on your iPhone or iPod touch. There are no other service or subscription fees required. OrbLive Free has all the functionality of the full version, but limits your media selection to 3 randomly chosen titles of each media type."
Watch a demo video of OrbLive 2.0 media application for Apple iPhone3G/iPod touch below.