The well-known American electronic commerce (e-commerce) company, Amazon.com, Inc. has announced that its popular video service – Amazon Video On Demand will be coming to the $99 Roku Netflix Digital Video Player in early 2009, offering Roku users the ability to access more than 40,000 commercial-free movies and television shows from Amazon Video On Demand.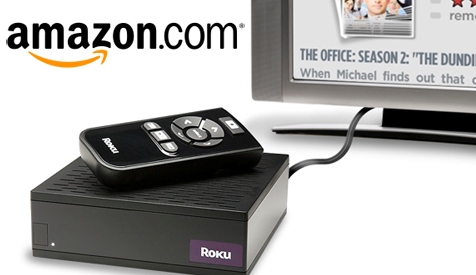 "With the subscription-free $99 Roku Player that connects to any TV, customers can now choose and watch their favorite new-release movie instantly, and access all of their titles from their video library," said Roy Price, director Amazon Video On Demand. "Amazon Video On Demand's large selection makes the Roku Player the perfect choice for hassle-free On Demand movie and TV entertainment."
Roku Digital Video Player and Amazon Video On Demand enabling customers to:
Access and add to their virtual library of purchases via Amazon Video On Demand's Your Video Library, and re-watch them anytime on Roku Player or online with PC, MAC or other compatible devices.
Watch new release movies the same day that they are released on DVD. Hit titles such as 'The Dark Knight', 'Hancock', 'Pineapple Express', 'Tropic Thunder' and hundreds more that are not currently available on the Roku Player.
Enjoy instant playback, no downloading, no waiting and no subscription fee.
Browse Amazon.com's huge selection of over 40,000 movies and TV shows for rent or purchase.
Enjoy Amazon Video On Demand's high-quality video through its use of the advanced h.264 codec and an automatic bandwidth detection feature that seamlessly plays back the best quality file at either 300, 600, 900 or 1200 kbps.
Easily setup their Roku Player using its built-in Wi-Fi connection and begin watching videos within minutes.
Connect their Roku Player to any TV set using HDMI, Component Video, Composite Video, S-Video, Stereo Audio or Optical Audio connections.
"We are excited to add Amazon's massive catalog to our player – including new releases and top movie and TV titles," said Anthony Wood, Roku CEO and founder. "This makes the Roku Player the ideal choice for watching Internet content directly on TV."