Samsung and Adidas have jointly announced the launch of the new fitness-oriented slider cellphone – SGH-F110 miCoach, incorporating step counter and heart rate monitor that "acts" as your own personal trainer, aiming to enhance your sport experience.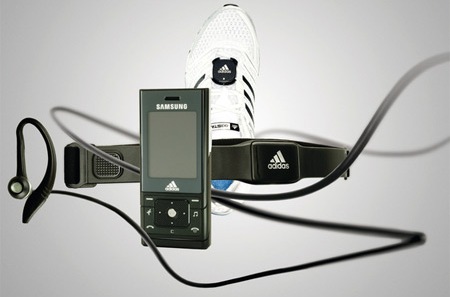 "miCoach is the most advanced interactive training system in the marketplace, blending sophisticated mobile technology with the most advanced in sport innovation and training," said Eric Liedtke, Vice President of Adidas Brand Marketing. "The uniqueness of miCoach is that it collects and analyzes personal data and then customizes training plans based on your fitness level and specific goals, while giving you real-time feedback during your workout via the miCoach phone."
The cool Samsung SGH-F110 miCoach mobile phone which available in seven attractive colors including Dark Gray, Tech Silver, Pink Red, Cool Gray, Sapphire Blue, Misty Blue, and Sweet Pink is expected to hit the market by mid-March, but no words on its price yet.