Looking for high-performance camera phone to store your lives in perfect detail at every moment? As a feedback from users about their needs, the South-Korea based leading mobile phone and telecommunication equipment provider, Samsung has recently official announced its new Samsung G800 mobile phone which the company claims as the world's first 5 megapixel camera phone with 3x optical zoom.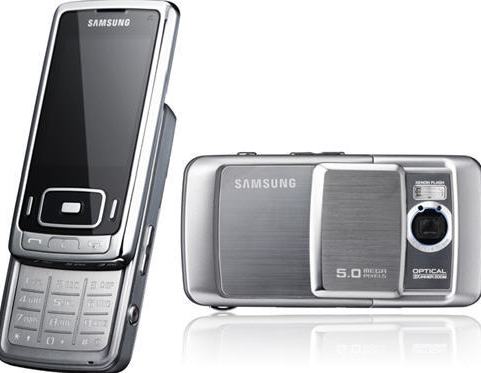 In addition, the company also includes some amazing features onto new G800 camera cellphone including face detection, Xenon flash, Wide Dynamic Range (WDR), digital image stabilizer, red eye reduction and even an ability to capture panorama shots, multi shots and macro shots. They're look similiar to very up-to-date features even in latest digital cameras!
"As multi-megapixel camera phone becomes more and more popular, the needs of actual digital camera-like features grow together. Samsung's G800 will satisfy the unmet needs in the camera category with a true digital camera-like design and functionality. The G800 will enable users to capture and share precious moments in their daily lives through the enhanced camera functions in a fast 3G network," said Geesung Choi, President of Samsung's Telecommunication Network.
Besides, the Samsung G800 multimedia handset will provide a tool for sharing images and videos. Meanwhile, it also offers mobile blogging for User Created Contents (UCC) site, and professional video editing functions so that people can easily cut, paste and edit their own video clips.
The new stylish-designed Samsung G800 slider phone that measures 101mm x 51mm x 19mm will be go on sale in European markets in coming November for around $500.