In conjunction with the Olympic event in China Beijing, Samsung has just launched a new Windows Mobile 6.0 smart phone that can access TD-SCDMA (Time-division synchronous code-division multiple access), a China local 3G network service being initiated by China Mobile across the country. Named as SGH-i688, the new mobile phone can hop to WOW (Wireless Olympic Works) network to gain real time Olympic information such as game schedules, latest results, weather and all related details.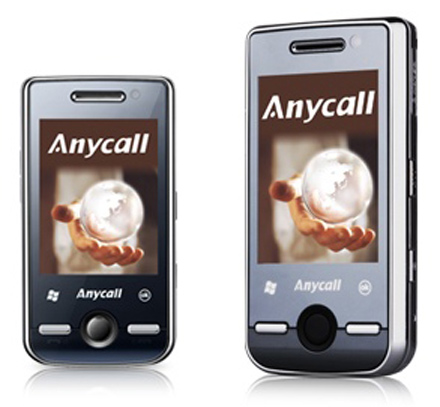 The smart phone has been customized for WOW network specifically for this important event in China. Besides the real time information delivery, it also features with PTT (Push-to-talk) function which is common in 2-ways radio usage but has been extended to cellular network for fast communication to take place. According to Samsung, the official Olympic sponsor of wireless equipments, this latest model has been delivered to 2000 VIP officials as part of the communication devices since opening ceremony early this month. Some of the great features include a 2.8-inch touch screen LCD as well as embedded 3 Megapixel camera module that can capture and view interesting program on the move.
No pricing has been disclosed to public yet, the smart phone is powered by Chinese version Windows Mobile 6.0 OS and can run on tri-band GSM or EDGE network that makes it usable in most of the countries in the world.