Samsung Electronics has announced the upcoming launch of new simple-to-use, affordable 12.2 MP digital camera, named as Samsung PL90, which comes equipped with an integrated USB connector that allows for easy sharing and charging experience while on-the-go, all without the need for separate wires and cables.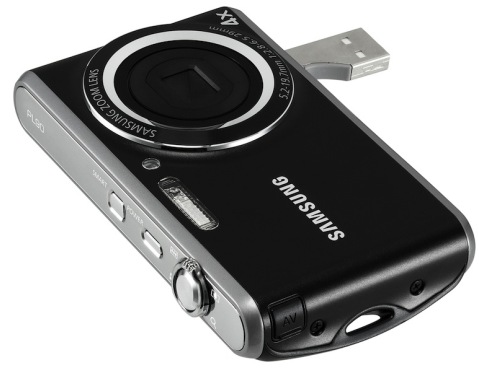 Main features of Samsung PL90 includes:
12.2 megapixel image sensor, 2.7-inch LCD display and 4x optical zoom lens
Built-in USB connector for quick, easy sharing photos with friends and family, allowing for charging as well without additional power cords
New intelligent Smart Auto (both still & movie) technology automatically selects appropriate settings according to the environment
Face Detection technology automatically detects and recognizes up to 12 different faces at the same time
Perfect Portrait System includes several modes aimed for better shots
Beauty Shot enhances images by adjusting brightness and face tone, and even reducing flaws on all faces
"We want consumers to enjoy the entire photographic experience through the PL90, with the ability to capture, connect, and share pictures instantly and even charge on the move," commented Sangjin Park, President for the Digital Imaging Business at Samsung Electronics. "In this fast paced world, we understand that our customers need to have these capabilities at their fingertips, and the PL90 puts this power in their hands. The PL90 is further evidence of the continued innovation behind Samsung cameras."
The new compact, user-friendly Samsung PL90 digital camera which measures 3.9 x 2.2 x 0.7 inches is scheduled to be available in coming September for approximately $150.