Not long after the batteries recall action initiated by HP due to safety concern, now there is another recall effort being initiated by Samsung targeted for its Jitterbug mobile phone series due to unable to access 911 rescue services when out of coverage area.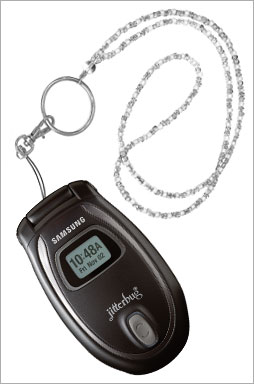 The Jitterbug mobile phones is a basic mobile devices specially designed for elderly folks that emphasizes much on easy-to-use interface. Although it doesn't have fancy feature, the mobile phone is expected to be able to operate and access to 911 services even if it is out of coverage area by switching to other service provider's network available especially in rural area. But somehow this is not the case that potentially creates safety issue and triggers the voluntarily recall action to ensure all consumers are able to access rescue service when there is a need during emergency condition.
The problematic mobile phones were sold since May 2008 at a retail price of around $150 and the affected units could be as much as 160,000 units carrying either SPH-a110 or SPH-a120 model number. In collaboration with CPSC (Consumer Product Safety Commission), the Korean company is initiating the recall and registered consumers should be already contacted by Samsung to get their issues resolved by software upgrade. Nevertheless, consumers are advised to contact Samsung directly through 1-866-304-4980 in case their mobile phones are under affected batches.