It is cute, adorable and unique. It is designed particularly for women to show off. It stands out in a class of its own with its elegant and stylish design. What is it? It is Samsung's latest triband phone SGH-E570.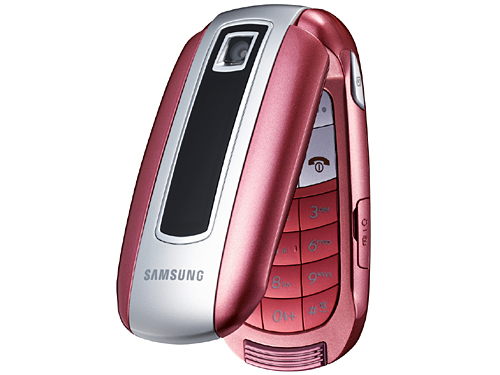 This two-tone clamshell mobile phone comes in either cute pink or sexy black and with a decent features list to boot. Weighing 80.5g, Samsung SGH-E570 has a long Organic Ligth-Emitting Diode (OLED) centre stripe on the front that displays the caller ID. It has an integrated 1.3-megapixel camera with the maximum resolution of 1280×1024 pixels. Besides shooting photos, the camera also can record video clips and store them in the phone's 20MB internal memory. It is equipped with an MP3 player and has Bluetooth, GPRS and EDGE connectivity. There is a built-in speaker which allows you to talk on the phone while you are doing something else. One more additional feature about this phone is that this phone has a built-in pedometer that counts your paces as you walk and a body mass index calculator.

Read more about Samsung SGH-E570 from Samsung. You can also read the comparison amongst Samsung SGH-E570 and other top rated mobile phones, Nokia N95, Sony Ericsson W880i, Nokia 6300 and Apple iPhone from CNET.