Samsung Electronics America has announced the launch of its new compact 12.2 MP Samsung SL630 point-and-shoot digital camera, which combines 28mm wide-angle 5x optical zoom lens, Dual Image Stabilization, Smart Auto and Perfect Portrait System in a single compact device.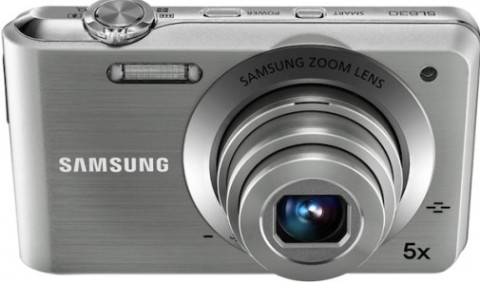 "Samsung is elevating the stature of its SL-Series with models such as the new SL630," said Mr. SJ Park, CEO for Samsung Digital Imaging Company. "With Samsung's SL-Series, consumers can now enjoy features such as wider-angle lenses with longer zooms, as well as technologies such as Smart Auto, which brings incredible value to the consumer while at the same time, giving them the ability to take their creativity to new levels and take great photos."
Main Features Of Samsung SL630:
28mm wide-angle Samsung lens with 5x optical zoom
12.2 megapixel resolution and 2.7-inch LCD monitor
Dual Image Stabilization (IS) includes both Optical and Digital Image stabilizers for capturing sharp photos
Smart Auto analyzes the shooting environment and then chooses the appropriate scene mode for best possible results
Object tracking lets users program the camera to lock and keep focus on any subject within the frame
Perfect Portrait System includes Face Detection, Smile Shot, Blink Detection, Red Eye Fix and Beauty Shot
SD video recording (640×480 pixels resolution) at 30 frames-per-second
The new Samsung SL630 digital camera is expected to hit the market in coming March, but the price is yet to be known.