Nowadays, there is a trend that the WiMAX chip being integrated into mobile gadget. Being one of mobile phones market leader, Samsung recently unveiled its latest mobile WiMAX PDA phone, SPH-P9000 Deluxe MIT which provides wireless converged services to extend its capability beyond Wifi coverage and CDMA usage.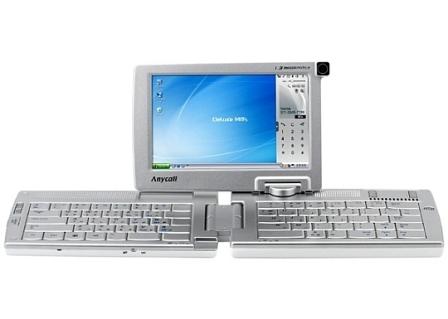 Operated at Microsoft Window XP, SPH-P9000 provides users with capability to access wirelessly using Mobile WiMAX or EV-DO technology. EV_DO, a broadband wireless data standard adopted by many CDMA mobile phone service providers, is much faster as compared to EDGE on GSM cellular networks. Further equipped with a 5 inch WVGA LCD screen, 1GHz CPU, 30GB hard disk, 256MB RAM and QWERTY keyboard, the users can experience seamless connectivity with such a great gadget on the move.
WiMAX, which is also known as IEEE 806.16e standard, has a similarity to wireless 802.11a/b/g but is far more powerful in terms of bandwidth and the radius that it could reach. Conservatively, it is capable of offering users with typical throughput of 70 Mbps up to a radius of 50km.
The SPH-P9000 will be launched in Korea first half of 2007. With the availability of WiMAX infrastructure, we should expect to see more wide range of similar gadgets in the market in the near future.