Samsung Electronics has announced the upcoming availability of its new sleek, compact and slim Samsung ST6500 digital camera, which adopts the newest angled design – Samsung ST6500's body is curved around its 26mm wide-angle lens and angled at 7 degrees for optimal comfort and ergonomic fit in your hand.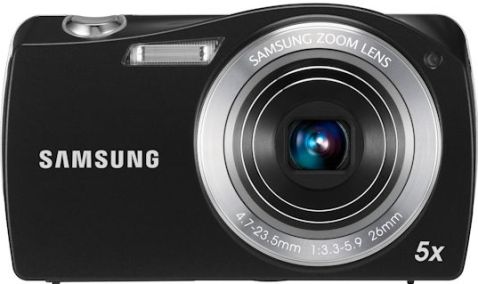 "Today's launch further establishes Samsung's position of leadership, setting the benchmark for the latest high performing camera designs," commented Mr. Hyunho Chung, Executive Vice President and Head of the Digital Imaging Business for Samsung Electronics. "It is an important landmark for Samsung, reinforcing our position as a leading innovator in the digital camera market and showing our belief in design-led innovation. The ST6500 offers not only luxurious design and the best imaging technology, but also demonstrates our commitment to our customers, by producing user-driven innovation in the form of ergonomic style and easy-to-use functions. The ST6500 is a unique offering to the market, and a welcome change for an industry that is dominated by straight lines."
Key Features Of Samsung ST6500 Camera:
High-resolution 16 megapixel CCD image sensor
3.0-inch multi-purpose touchscreen display
26mm wide angle lens with 5x optical zoom
720p HD video capture
Smart Touch 3.0 User Interface
Magic Frame offers 12 predefined templates with multiple background properties
Samsung ST6500 16MP digital camera which measures 102.3 x 56.5 x 19.3 mm is scheduled to be available in coming March for an MSRP of $229.